Waterproof False Eyelashes Glue
$4.99 USD

$4.99 USD
Taxes included.
Shipping
calculated at checkout.
---
---
Color: black, white

Net Weight: 9g

This is a professional false eyelash glue. It is not recommended to make double eyelids.

Ultra-thin and sticky, the scent is light and not pungent, it can quickly form a charming double eyelid effect, instantly creating sensual, three-dimensional, charming eyes; the effect is natural

Leave a trace to last for a whole day. It can also be used to stick false eyelashes and create the eye makeup you want.

Double eyelid

1. Clean your eyes before applying makeup and keep your skin dry.
2. In the upper eyelid, draw the appropriate amount of glue according to your desired position.
3, wait a few seconds, then open your eyes. Use the Y-shaped rod to gently press up and down on the upper part of the makeup, and pleat the initial double eyelids.
4, then pull up from the corner of the eye, use the Y-shaped rod to pull out the double eyeliner, can be pulled once or twice.

Fake eyelashes

Apply a proper amount of glue on both sides of the false eyelashes, gently press the false eyelashes along the root of the eyelashes, and press it for about 10 seconds to make the true and false eyelashes completely blend.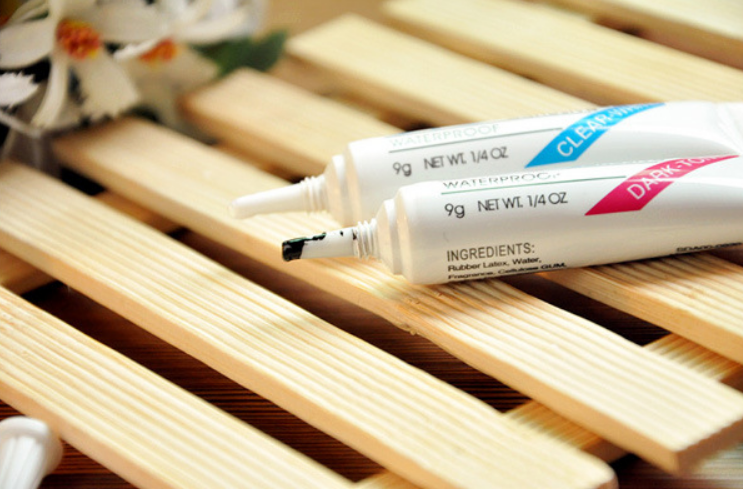 ---
We Also Recommend